View Our Holiday Hours Here!
Testimonials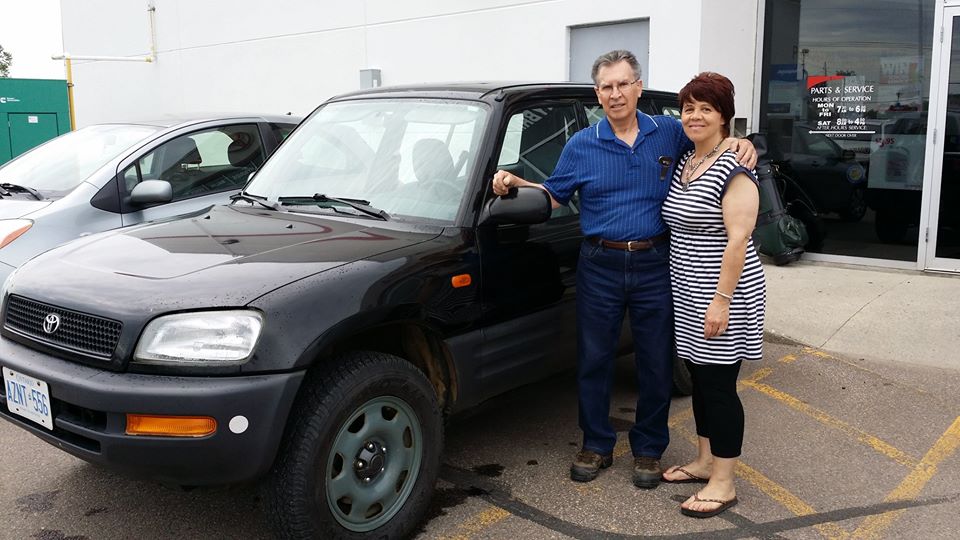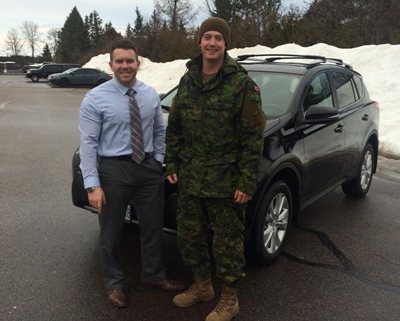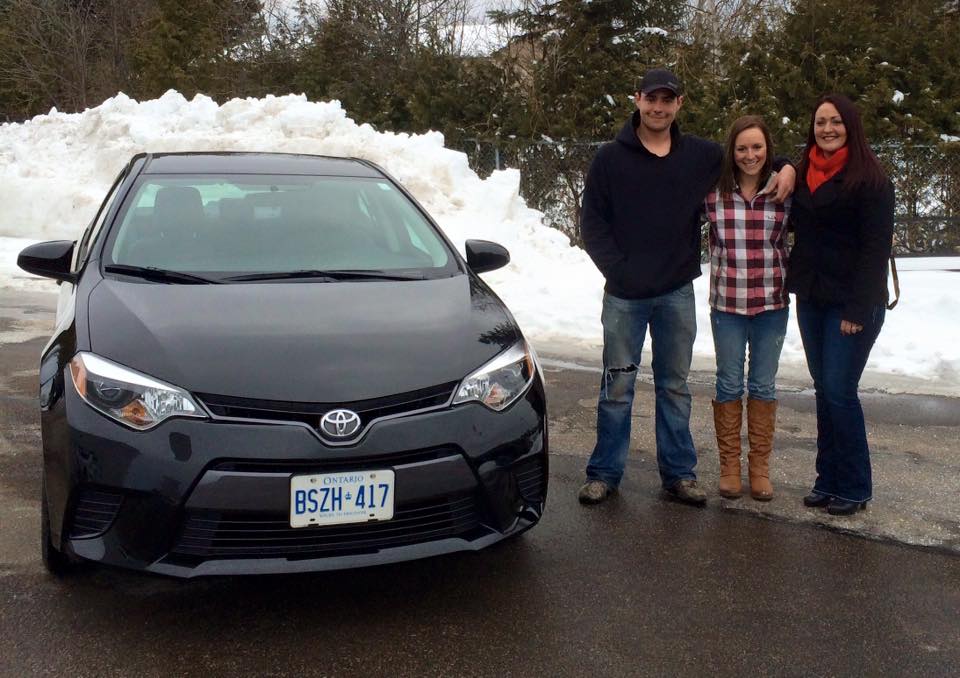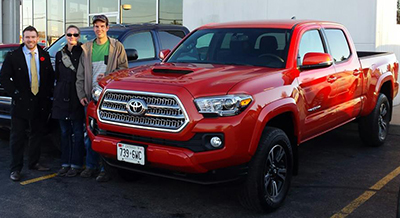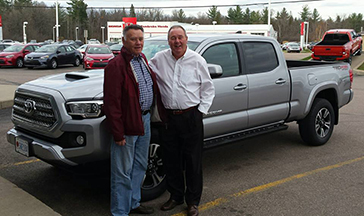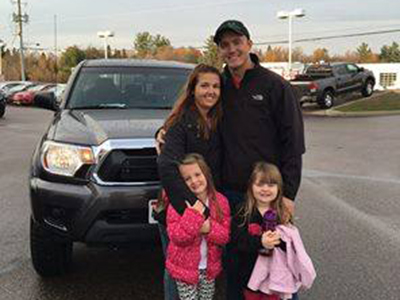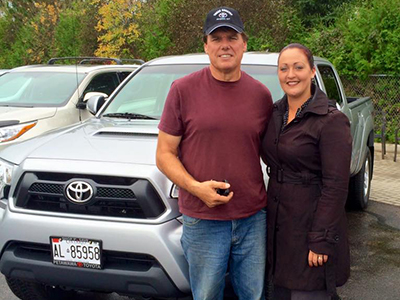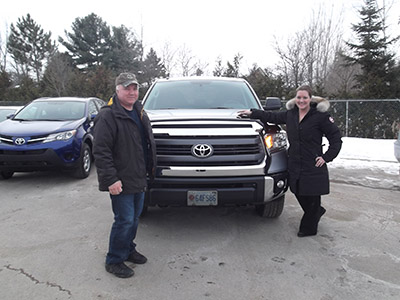 Good Day! I just wanted to express my appreciation for the above and beyond service I received a couple weeks ago when I trade my RAV4 info a new one. This is my 7th Toyota vehicle so I've dealt with a few Toyota dealerships. The Petawawa Toyota is by far the best service I have experienced! I loved the pressure free and relaxed attitude from all the staff. Keith was excellent. I usually hate dealing with the finance department but Steve was awesome! And Heather took a show to show us how to use all of the features in our new vehicle. No one has ever done that before and it was so helpful. Plus, Heather was so personable and funny!! I've also had a great experience with the service department when I had my other Rav in for service in the Fall. I found them to be very honest.
I will definitely be back to your dealership for another vehicle and servicing as well I will highly recommend you to everyone I know. Finally, a quality Toyota Dealership that matches the quality of a Toyota vehicle!
Kind Regards,
Anita Easton
Thank you so much for treating Carmen Walker with extra special kindness and service during her very first car purchase. That's part of the reason we chose Toyota. #toyotasaleswomenrock
Heather Walker
Happy Customers picking up their 1997 RAV4 after its service here at Petawawa Toyota.
These customers let me [James Chretien, Product Advisor] in on the secret to their RAV4 longevity. Regular service, park it out of the sun in an unheated garage and undercoat it yearly. Oh by the way with 180000 km on it this standard shift 4X4 just had its front brake pads replaced for the first time.
Way to go folks .
GREAT CUSTOMERS AND …….OH WHAT A TOYOTA!!!!!
James Chretien
We were very pleased with the attention to detail and exceptional service we recieved from Shannon Dreyer, Steve MacLean and Chris MacDonald.
This is the second vehicle we purchase from Petawawa Toyota and look forward to the same reliability, performance and great customer service that we experienced in the past.
Thanks
Al & Margaret Fransky
Last Thursday we bought a new Venza at Petawawa Toyota. This is our second purchase at this dealership. We were pleased with the services of all the staff, especially Don Bell and Chris MacDonald. All the details were taken care of by them.
We will recommend Petawawa Toyota to family and friends.
Many Thanks.
T.A. & N.G.
We had a great experience with Mike Publow and love our new vehicle!
Thank you Mike.
Bev R.
Last week I bought a new Camry at your dealership. My sales representative Gwen Fiebig made the process pleasant and stress free. She explained the different features of various models and we test drove a few I was interested in.
I would buy another vehicle from Petawawa Toyota again.
Bill Mackie
Thank you so much for introducing me to Mike (Publow), he's an ideal salesman – Respectful, patient and professional.
Thanks again.
Maureen M.
I love my Toyota. No regrets!
Brenda McFarlane
It was indeed a pleasure to deal/make a deal for my new 2013 Venza with Greg Fitzgerald, sales consultant for Petawawa Toyota. Chris MacDonald and Steve Maclean were Great as well. Greg is a very knowledgeable, informative and patient sales rep.
S. Ethel Ryan
We have just completed the purchase of a new vehicle at Petawawa Toyota, and would like to extend our sincere thanks to both Mike and Shannon for their patience, time, and good 'counsel' they provided us in helping us make the right decision on a car that suits our lifestyle, and needs at this 'stage of our life'. It is obvious that both of them place a high priority on developing strong customer relationships; listening attentively to their customers; and being honest & straightforward on pricing—all characteristics very much appreciated by us.
Thank you both for a great experience.
Wil & Fay