Did you know you may be able to enter your Smart Key Fob into 'Power Saving Mode' if you have a vehicle with push button start?
This prevents your fob from sending or receiving radio waves, and ensures that your battery lasts longer! It's a great trick to implement when you're not using your vehicle for extended periods of time (like when you might be working from home during COVID), to help keep your vehicle from being accessed by thieves when parked outside, or if you're just looking to extend the battery life on your spare fob.
Please note that this feature is not available on all Smart Key vehicles. Consult your Owner's Manual for more information.
To put your Key Fob in Power Saving Mode follow these two simple steps: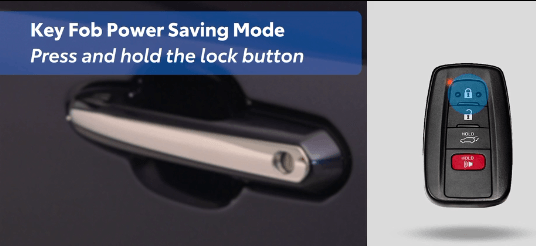 1. Press and hold the lock button until you see a small red light flash once.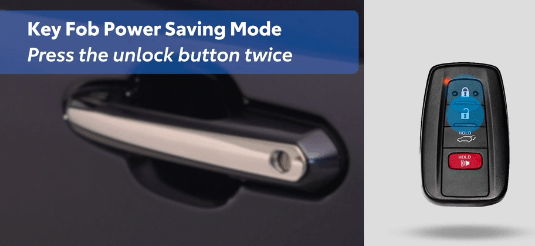 2. While holding the lock button, press the unlock button twice and the light will flash three times.
If you want to take your Key Fob out of sleep mode, press any button to cancel.